Our Mission Statement:
Encourage Excellence Every Day with Compassion, Commitment and Community
Our Beliefs:
We believe that the attraction, motivation, and retention of quality staff at all levels fosters a positive culture.

We believe that a diverse and well-balanced curriculum gives students the opportunity to reach their greatest potential through active and engaging experiences.

We believe that a healthy, safe, fun, and accessible environment (physically, emotionally, socially) is essential to learning.

We believe education is a partnership among the community, parents, students and school personnel through collaboration and communication.

We believe that extracurricular opportunities develop the whole child.

We believe in the value of a "Students First" philosophy that instills a passion for learning.
General Information:
Central School District 51 is located in the city of Washington, IL. The District includes Central Primary School for grades PK - 3rd grade and Central Intermediate School for grades 4th - 8th. Total student enrollment for the district as of August 2021 is 1,351.
The history of Central Grade School.
District Office Administration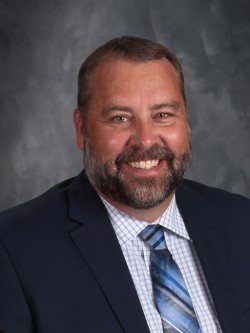 Mr. Dale Heidbreder, Superintendent
Mr. Heidbreder received his Bachelor of Science in History and Secondary Education at Southern Illinois University in Carbondale. He completed a Master of Science in Educational Leadership and Educational Specialist endorsement from Illinois State University.
Mr. Heidbreder has been with Central School District 51 since July 1, 2015. Prior to Central, he was an assistant superintendent with Carterville CUSD #5 from 2010-2015. He served as principal at Lexington CUSD #7 from 2004-2010 and assistant principal at Colene Hoose Elementary School, McLean County USD #5 from 2001-2004. Mr. Heidbreder taught 7th grade social studies and language arts at Chiddix Jr. High, McLean County USD #5 from 1996-2001.
Mr. Heidbreder is married to his Mt. Pulaski High School sweetheart, Christa. She is currently a special education teacher at Washington Community High School. They have three children. Colton is currently a Junior at Saint Francis Medical Center College of Nursing. Spencer is a Senior at WCHS and their youngest, Emma, is a Sophomore at WCHS. In his spare time he enjoys spending time with his family and dogs Lollie and Jessie, hiking, fishing, camping and anything else outdoors. They love traveling as a family and spending time at beach. He is an avid Chicago Cubs, Bears and Bulls fan.
Education Philosophy: All students can learn at high levels. As educators, it is our job to make it happen no matter what the challenges or obstacles there are.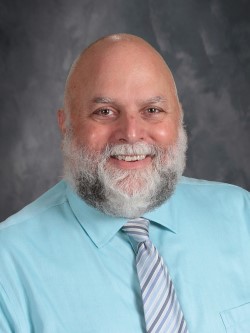 Mr. Trent Halpin, Director of Curriculum & Instruction
Mr. Halpin attended MacMurray College where he received a Bachelor of Science in Elementary Education. He also attended Aurora University where he received a Master of Arts in Educational Leadership. Mr. Halpin received National Board Professional Teaching Standards certification.
Mr. Halpin has been with Central School District 51 since July 2017. He has six years of experience as an elementary school principal and 16 years of teaching experience.
Mr. Halpin grew up in Pittsfield, Illinois and after spending 22 years in the northwest suburbs moved to the area in 2017.
Education Philosophy: Give teachers the tools they need to be successful and get out of the way. Education is too important to be done alone.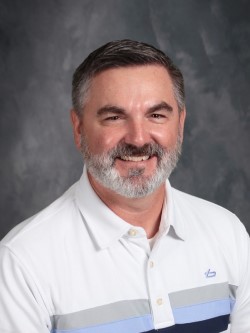 Mr. Chris King, Director of Special Education
Mr. King received his Bachelor of Science in Special Education at Illinois State University. He completed a Master of Science in Educational Administration from Illinois State University and the Director of Special Education endorsement from the University of St. Francis.
Mr. King has served in teaching and administrative positions in Illinois and Alaska. His first special education teaching and administrative positions began in Fairbanks, Alaska in 2000 and 2015. He taught high school special education in 2006-2007 at Forreston High School before moving to Normal, Illinois where he taught high school special education at Normal West High School from 2007 to 2014. Prior to coming to Central, Mr. King served as a program supervisor for five different school districts under the Livingston County Special Services Unit cooperative.
Mr. King has been married to his wife of 30 years, Melissa. She is currently a school counselor at Lexington Jr./Sr. High School. They have two children, Regan and Payton. Regan is a graduate of Illinois State University and lives in Denver. Payton is a Sophomore at Eureka High School. The Kings love doing anything outdoors as a family.
Education Philosophy: When given the right amount of support, I believe that all students can learn and develop skills that will lead them to be successful later in life.
1400 Newcastle Rd.
Washington, IL 61571
(309) 444-3580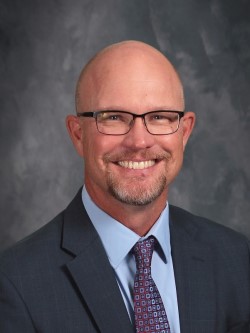 Mr. Jonathan Cox
Principal, CPS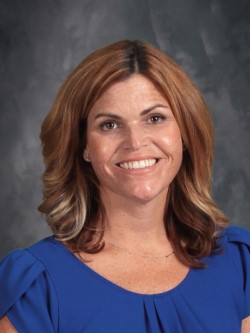 Ms. Erin Johnson
Assistant Principal, CPS
Central Intermediate School
1301 Eagle Ave.
Washington, IL 61571
(309) 444-3943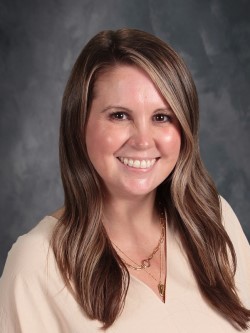 Mrs. Ericka Bush
Principal, CIS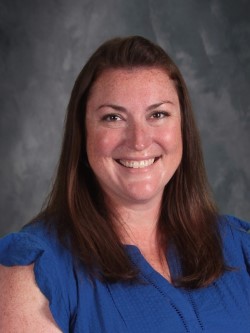 Ms. Kimberly Martin
Assistant Principal, CIS