Our Central Story - 3/13/2020
Central SD 51
Friday, March 13, 2020
Mrs. Burke, third grade CPS teacher, presented at the March 12th school board meeting to share information on the Lucy Calkins' Writer's Workshop and the progress her students have made this year as writers. She emphasized the writing process including rehearsing, drafting, revising, editing and publishing. She shared that her students had completed a nonfiction unit of writing for an audience of younger students to teach them about a topic. Six students then came up and shared their GoogleSlide Presentations with the school administration and Board Members. The students did an amazing job sharing their presentations and talking with the administrators and board members. Thank you to Mrs. Burke and her students!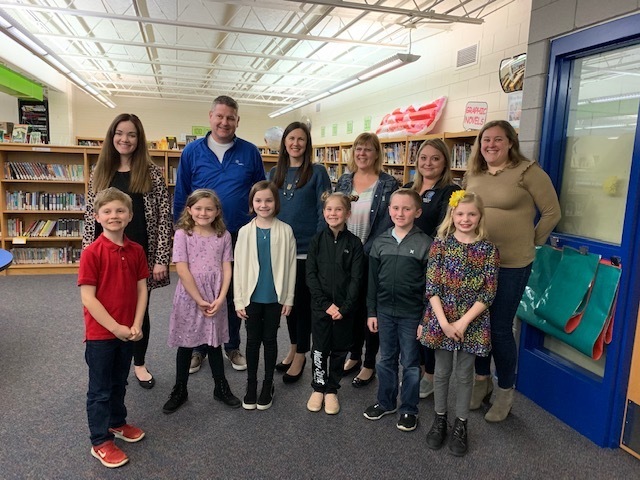 Kindergarten and first grade students at CPS were treated to a Virtual Author Visit from Sandra Markle, author of the popular book series, "What If You Had Animal Ears, Eyes, Nose, etc?" Sandra Markle is the author of more than 200 nonfiction books for children and has won numerous awards for her work, including the 2012 Prize for Excellence in Science Books by The American Association for the Advancement of Science (AAAS). A big thank you to Mrs. Mann for organizing this special event!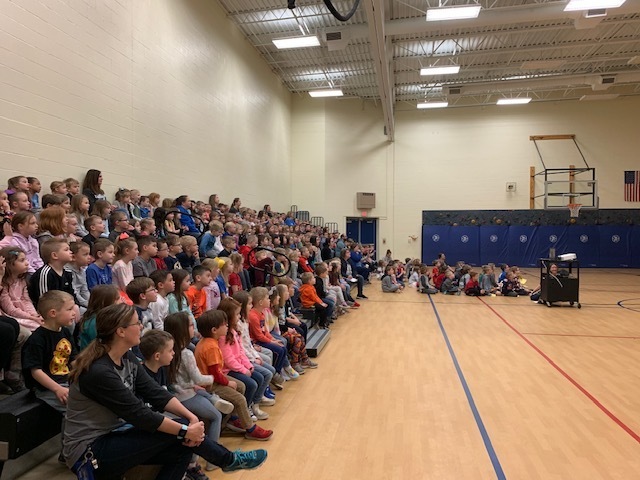 Washington Wrestling competed at the IESA AA Sectional in Jacksonville on Saturday, March 7th. Three CIS students qualified to advance to state. Congratulations to Central wrestlers Hunter Reed, Braden Baker, and Kaiden Hacker for a successful season!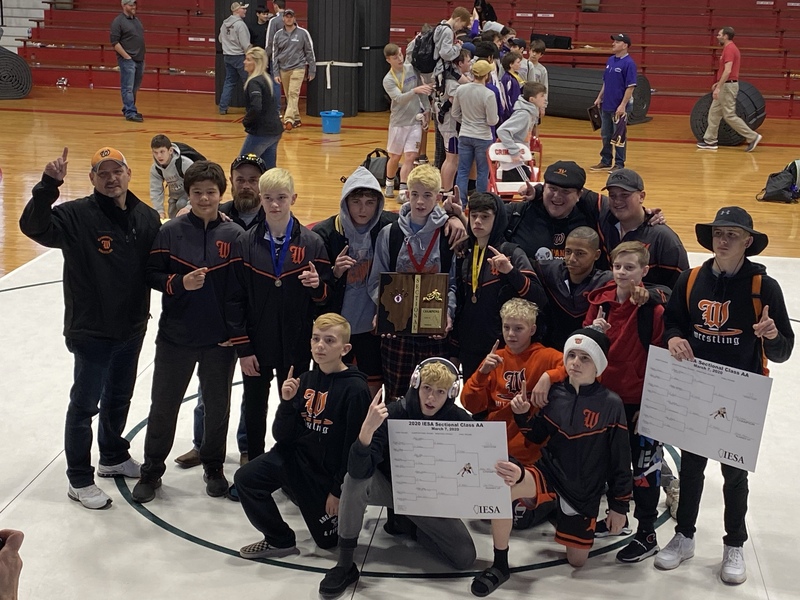 Congratulations to our CIS February Students of the Month! Lexa C., Ella B. Tori A., Owen S., and Emmy G. were recognized for their hard work and dedication!
The Central School District 51 Board of Education recognized Trevor Pak and the 7th grade boys' basketball team at their regular meeting on March 12th. Trevor placed 2nd at the state chess tournament this year. The 7th grade boys' basketball team placed 3rd at the state tournament. Congratulations!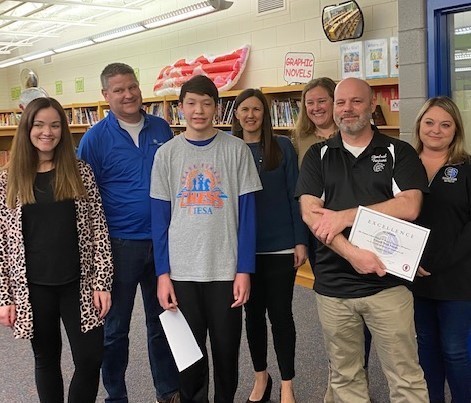 The Central School District 51 Board of Education approved tenure for eight district teachers at their regular meeting on March 12th. Congratulations to Mrs. Brittany Clarke, Mrs. Kelsey Cox, Mrs. Regina Fogle, Miss Molly Karpowicz, Mrs. Kate Lange, Mrs. Alicia Miller, Mrs. Elizabeth Miller and Mrs. Rachel Sharp!
Two CIS Student Council members presented at the March 12th board meeting. Their presentation provided information to the Board on the events, fundraisers and community service projects that the CIS Student Council is involved in. Thank you to Ellie Redlingshafer and Lilly McGreevy for their outstanding presentation!