Mrs. Hranka's second grade classroom received a special treat on February 27th. Dr. Chris Michaels, from 104.9 The Wolf, visited and presented the class with cupcakes from Guilty Pleasures Bakery. Congratulations Mrs Hranka and students!
Isla, in Mrs. Wulf's Kindergarten class, did an amazing job reading for Mrs. Wulf this week! She celebrated by reading for our Reading Interventionist, Mrs. Guse. She was so proud of herself, they did a happy dance before she went back to class. Keep up the good work Isla, Mrs. Wulf, and Mrs. Guse!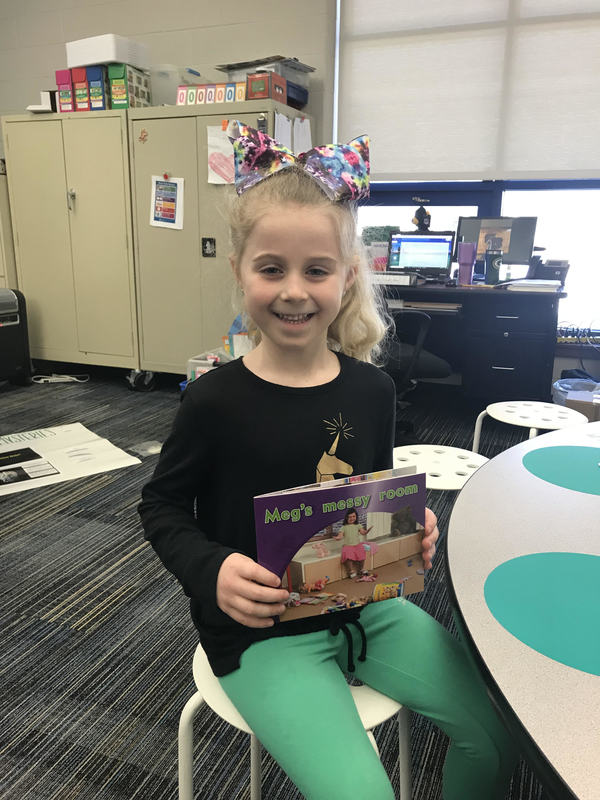 CIS held its second CIS Parents Cafe on Thursday, February 13th in the CIS Small Gym. Mr. Hoelscher began the presentation with a follow-up from the last Parents Cafe held in November. Follow-up featured the discussion of curriculum as well as a presentation from Mrs. Jessica Uftring on parent tools in Skyward and Renaissance Place. The Illinois Report Card was also highlighted, and the event concluded with a Question & Answer session. Thank you to those parents who came, and we look forward to seeing more parents at future parent engagement events!
The County Volleyball Tournament was held at Central Intermediate School on Saturday, February 22nd in Holford Gym. Teams included Washington Middle School, Beverly Manor, Dee-Mack, Pekin Edison, Pekin Broadmoor, Creve Coeur, East Peoria, and Central Intermediate. After a long day of play, our 8th Grade Girls Volleyball Team won the tournament! Congratulations student athletes and coaches!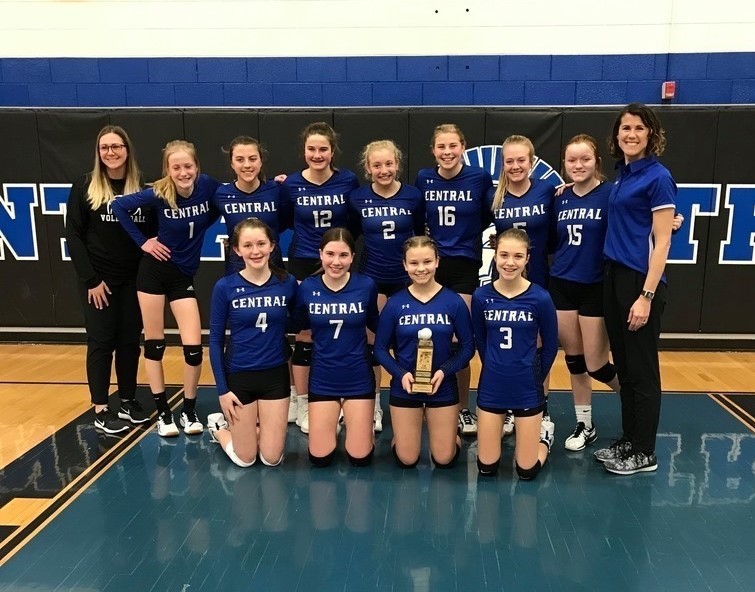 The 8th grade volleyball players were recognized at the Tuesday, February 25th Volleyball 8th Grade Night. Eighth grade student athletes and their parents were featured between the 7th and 8th grade games, and the 8th grade students defeated Normal Kingsley!
On Friday, February 28 and Saturday, February 29, board members, district, administrators, select teachers, staff, parents and community members met to review and establish the District's Strategic Plan. The Strategic Plan provides the direction for the District for the next 3-5 years. Thank you to Jim Burgett for leading the process and to Connect Church for allowing us to use their beautiful new facility. Central is fortunate to have such a great group of stakeholders working on this project.