Our Central Story - 11/15/19
Central SD 51
Friday, November 15, 2019
Mrs. Wulf's kindergarten class sent kindness on World Kindness Day 2019. They wrote Be Kind to Everyone, drew a picture of something that made their heart happy and delivered their hearts to staff members around CPS. What a pleasant surprise and a great way to spread kindness to others!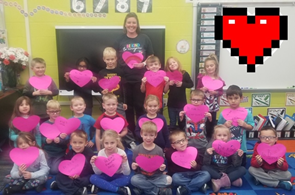 At the end of Mrs. Burke's True Story Writing Unit, the students picked a narrative writing piece to revise and publish as a book. They celebrated by sharing their stories with each other and displaying in the hallway. Great work third grade!
The PTO held its first ROCK of the year last Saturday night. The theme was Halloween and the parents/teachers created a fantastically scary haunted house in the classrooms, had multiple rooms for games and dancing and had activities in the gym. Thank you to the PTO CIS Activities Gurus Courtney Meinold and Becca Wulf for your hard work in organizing these great events.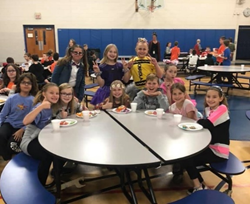 CIS held its first CIS Parent Cafe event on 11/14. Mr. Hoelscher, Mrs. Bush, and the parents in attendance discussed how well CIS was following the vision statement. Discussions included curriculum, social/emotional issues, communication and collaboration with staff. It was a fantastic discussion and will help to continuously improve Central Intermediate School. Thank you to all parents that attended!
On Thursday, November 14, the Central 51 Board of Education honored two of our Cross Country runners that competed and placed in the 2019 IESA State Cross Country Meet. Sam Tellefson placed 4th in the boys class 2A meet, and Maggie Horsthemke placed 24th in the girls class 2A meet. Congratulations to these two outstanding athletes!