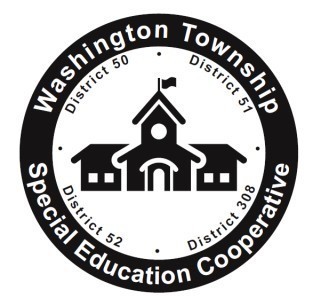 Early Childhood Screenings
Laura Cotner
Monday, September 10, 2018
This screening is for children with possible developmental delays, ages 3-5.
This is not a Kindergarten screening.



Qualifications
Resident of Washington School Districts 50, 51, or 52
Not in Kindergarten
Experiencing difficulty in any of the following areas:

Cognitive Skills – reasoning, thinking & problem solving
Daily Living Skills – self help skills such as eating, dressing & toileting
Motor Skills – use & control of large & small muscles
Personal/Social Skills – interacting with others
Communication Skills – ability to express thoughts & understand the words of others


By participating in this free screening, we can tell you if your child needs further assessment of a developmental delay. If a delay is identified, we can link you and your child to an early intervention service provider for further evaluation.

District 50 Screenings 10/2/18 – call Lee Ann Hasselbacher 745-3625 before 9/25.
District 52 Screenings 10/3/18 – call Cathe Kellenberger 444-3321 before 9/26.
District 51 Screenings 10/4/18 – call Alisa Klein 444-3943 before 9/27.