The American Heart Association visited Central Primary School this week. The theme of the assembly was Healthy Heart! The students were asked to raise money that will benefit the American Heart Association. A percentage of the money raised will come back the PE department at Central Primary School.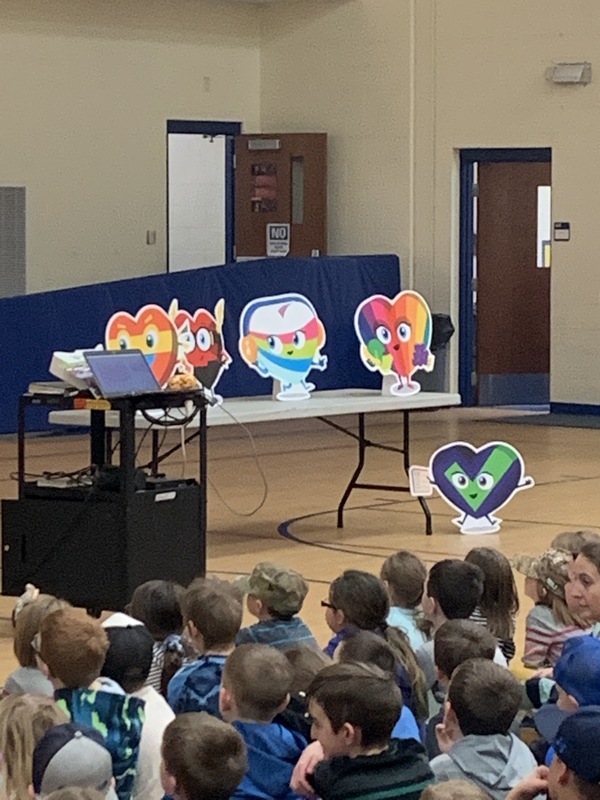 Disability Awareness Day was held at both Central Primary School and Central Intermediate School on Wednesday, March 4th. At the Primary building, students heard from CPS parents. The parents discussed autism and Down Syndrome. At CIS, the Special Education Team organized stations that celebrated differences. Students participated in activities simulating various types of disabilities, and students also learned how yoga can help them reduce anger, stress, and anxiety. Students at both schools had their picture taken in front of a banner spelling out our theme of the day, "Be The I In Kind." Thanks to all those who helped make the day a success!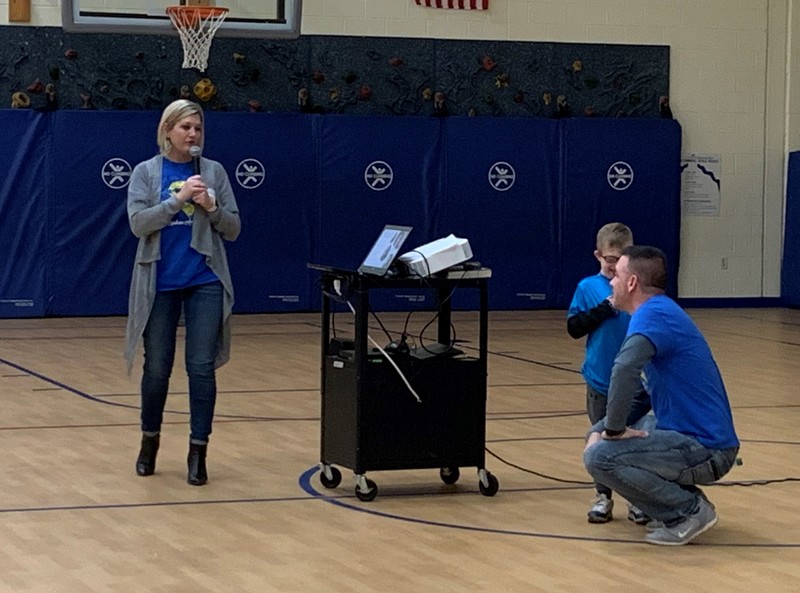 The Washington Township Wrestling Co-Op has had a successful season! Most recently, they won the IESA Regional Championship at Normal Parkside Junior High! Congratulations wrestlers and coaches!
Congratulations to all of the CIS Chess Club members who participated in the IESA State Tournament last Friday, February 28th and Saturday, February 29th! Trevor Pak had an amazing day and won 2nd place! In team standings, 6th grade ranked 13th, 7th grade ranked 10th, and 8th grade ranked 9th!
On Thursday, March 5th, CIS hosted the County Scholastic Bowl Tournament. Congratulations to our CIS Scholastic Bowl Team, led by Coaches Lowry and Kennedy, on earning first place in the tournament!
Central 51 has reached a huge milestone in the construction and renovation project. The new Fine Arts Wing is receiving its final touches, and students will start classes in the new wing the week of March 9th. The addition consists of a new art classroom including a kiln room, a new chorus room, a new band room, practice rooms, and much needed storage for instruments. We are excited to have the space required to accommodate the number of students participating in our amazing music programs! On Wednesday, March 18, 2020 from 6:00 - 7:00 p.m., an open house will be held to allow the community to tour the classrooms and meet our fine arts teachers.