Mrs. Amy Zeuhls visited classrooms at CPS over several days sharing her experiences living and visiting Alaska and Antarctica. Students were able to see and hear how people live and eat in Alaska, as well as, the citizens customs. Students also learned about penguins that call Antarctica home.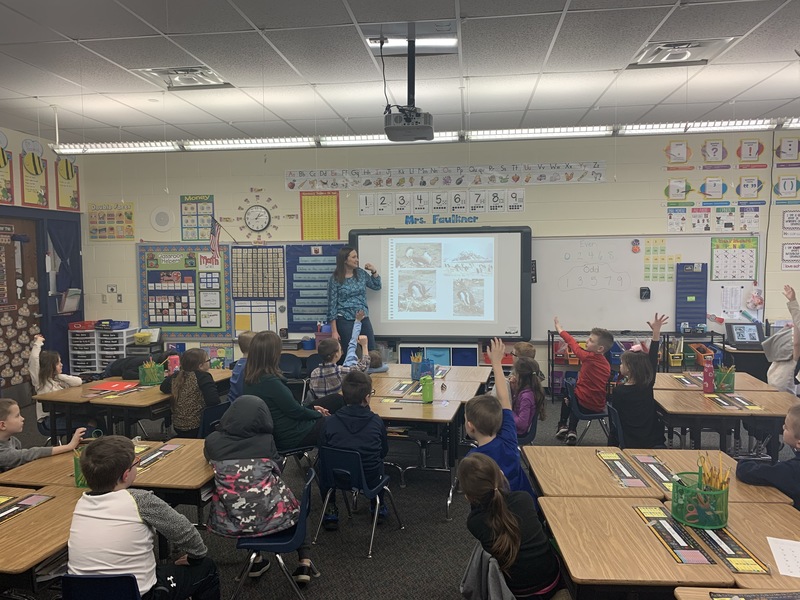 Our third graders at CPS had their Winter Concert Wednesday night. Mrs. Cunningham led Mrs. Burke, Mrs. Fritz, Mrs. Turner, and Mrs. Walsh's classes at 5:30 and Mrs. Hillegonds, Mrs. Standish, Mrs. Kastl, and Mrs. Seckler's classes at 7:00. It was a wonderful evening enjoyed by all! #celebratecentral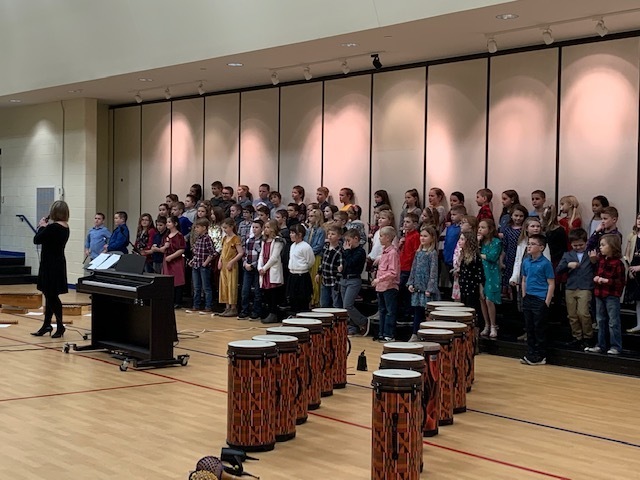 Seventh Grade Boys Basketball had a great season! After winning both the IESA Regional and Sectional Championships, the boys advanced to the State Championship. The team won their first game, and were defeated later that afternoon. The boys finished the season Thursday, February 13th with a win for 3rd place at State.
Mrs. Uftring's sixth graders participated in Grammar Bootcamp this week. Students and Mrs. Uftring dressed up in camouflage to celebrate this exciting learning opportunity. Students worked with partners during the final challenge, and if they were successful, Mrs. Uftring had to do a push-up. In two days, Mrs. Uftring did 97 push-ups! A big thanks to Mrs. Uftring for providing exciting learning opportunities for our students!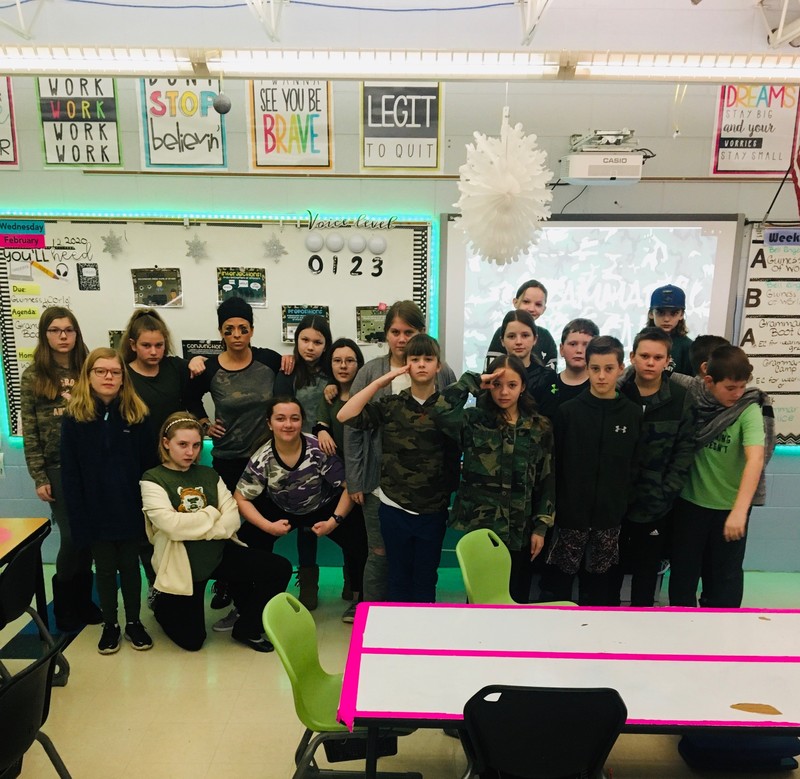 The second CIS Parents Cafe took place on Thursday, February 13th. Mrs. Uftring presented tips and tricks through Skyward and Renaissance Place for families to stay informed! Mr. Hoelscher shared CIS data with parents through a friendly competition, and the event wrapped up with a Question and Answer session. Be on the lookout for the next CIS Parents Cafe.