Mrs. McClintock, a parent in Mrs. Tanner's second grade classroom, visited this week. Mrs. McClintock shared information about the Chinese New Year. Students learned about Chinese culture, snacks, and practiced proper chopstick techniques.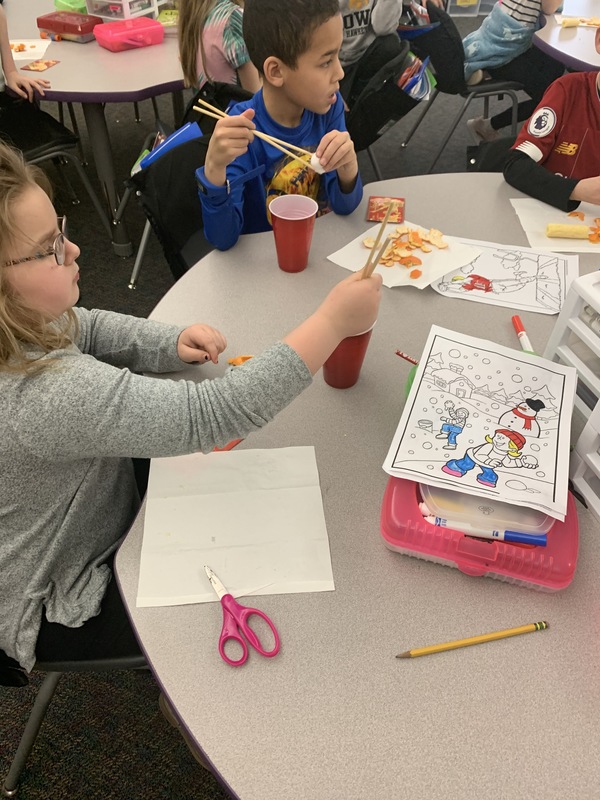 This week, Mrs. Felix practiced math and reading with her Kindergarten students using a word problem. They worked together to read through the problem by highlighting sight words and drawing a picture to help solve the problem. The students even composed a number sentence to represent the lumps of coal on the snowman in the picture. #celebratecentral51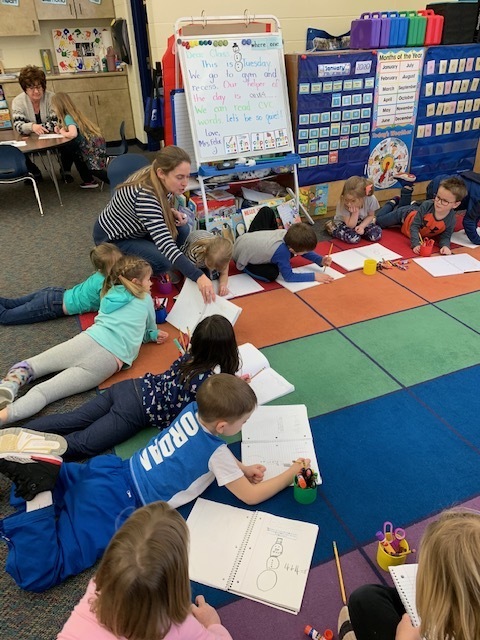 Last week, fourth grade participated in Text Feature Surgery during their English Language Arts classes. Students increased their comprehension of nonfiction texts by gaining an understanding of how items like headings, captions, and subtitles contribute to the meanings of nonfiction texts.
Eighth grade students kicked off construction tours on Monday, January 27th. Students geared up with construction vests, hard hats, and safety glasses so Mr. Heidbreder could lead them through the construction site. Students walked through the new fine arts wing, the new gym, and had the opportunity to take a peek at the new third and fourth grade classrooms.
On Friday, January 24th, the Central PTO held a Trivia Night at Countryside Banquet Facility. 22 teams competed in an evening of trivia fun and food. This great event raised $1,255! Thanks for all you do Central PTO!