Our Central Story - 11/25/19
Central SD 51
Monday, November 25, 2019
The PTO hosted a VIP Breakfast for our students on November 14th and 15th. The breakfast was an opportunity for students to enjoy a light breakfast with a very important person in their lives. Donations were collected during the event and $600.00 was donated to the Washington Weekend Snackpac Program.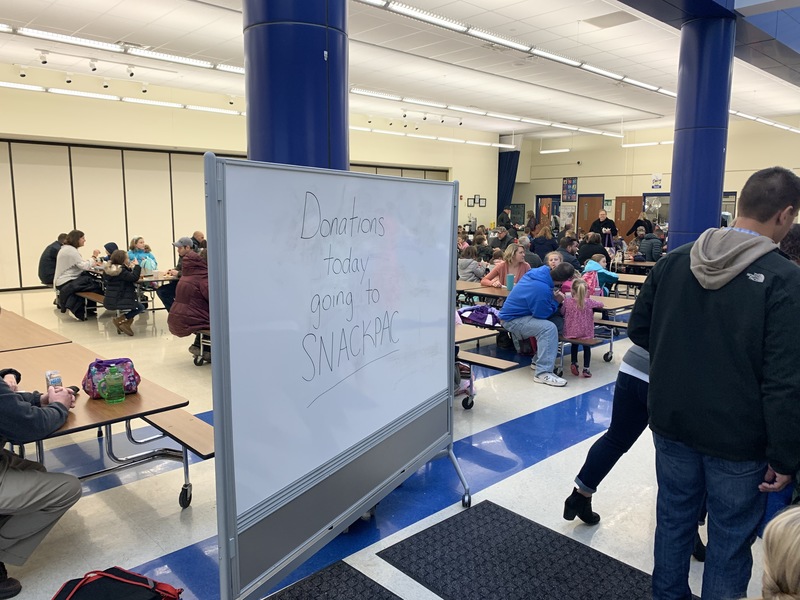 Mrs. Couri's first grade class shared their monster writing with the use of a new document camera. They were excited to share their books and celebrate their progress as writers.
The Boys Basketball Tip Off Tournament took place last week. Four schools participated in the tournament including Washington Central, Central Junior High School in East Peoria, Fieldcrest Middle School, and St. Philomena. Our own Central Trojans won the 7th grade tournament, and Fieldcrest Middle School took home the trophy for 8th grade.
The tech committee passed out ELMOs, digital document cameras, to staff this past week. These help to project documents, etc. digitally and will help a great deal with teaching and learning. Thank you to the Gala committee for investing in these devices and our students' education!
November 15th of each year is recognized as School Board Members Day in Illinois. The administrators at Central 51 took a moment to recognize our Board of Education members at the November 14 regular board meeting. These individuals volunteer a significant amount of time to make sure we are able to provide the best education possible. #ThankABoardMember