Our Central Story - 11/1/19
Central SD51
Friday, November 01, 2019
Central Primary School's Leader in Me all school assembly focused on Habit #2: Begin with the End in Mind. Teachers participated in multiple skits demonstrating the power in setting goals and beginning with the end in mind.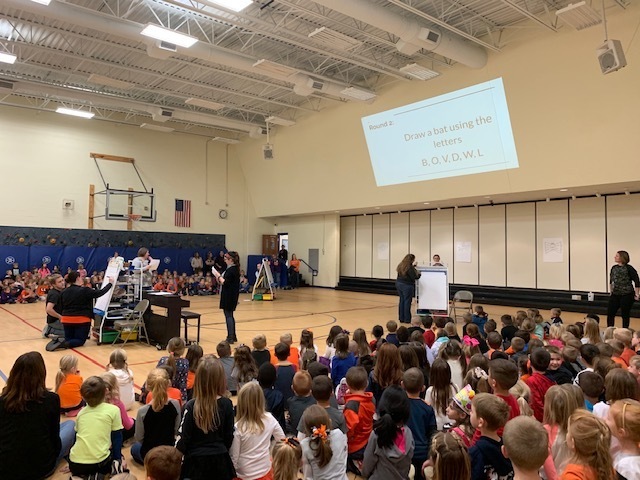 Mrs. Evans kindergarten class celebrated Halloween with a pumpkin activity. The activity involved students removing pumpkin seeds, grouping them by 10, and skip counting by 10 to find the total number of seeds. The students then reported their findings to determine if the number of seams in a pumpkin are related to the number of seeds!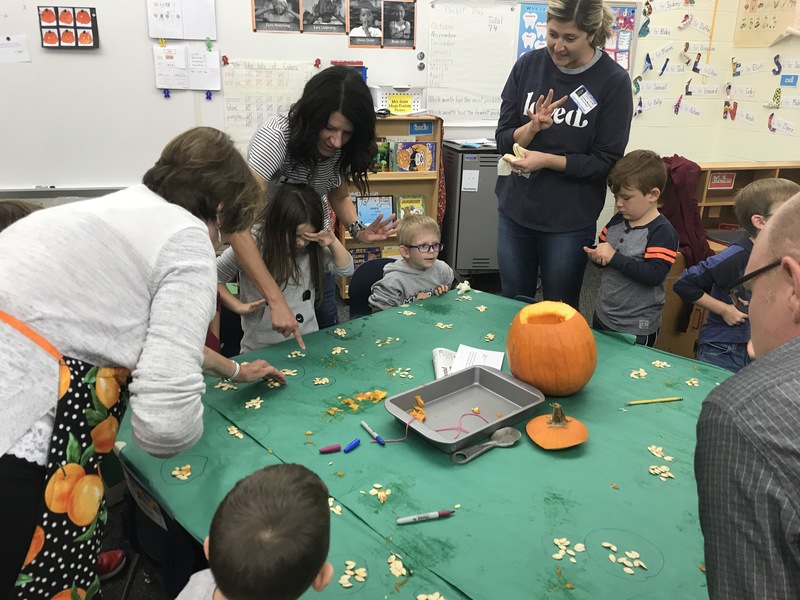 Last week, 42 Central Speech students participated in an optional speech contest at Dunlap Middle School. 19 skits, 17 firsts, 2 seconds, and lots of fun! We are so proud of these dedicated Central students who put so much time into memorizing, rehearsing, and perfecting their speeches! A big thanks to our coaches, Mrs. Woolard and Miss Davidshofer for their time and hard work as well! Can't wait to see more from this team! #celebratecentral51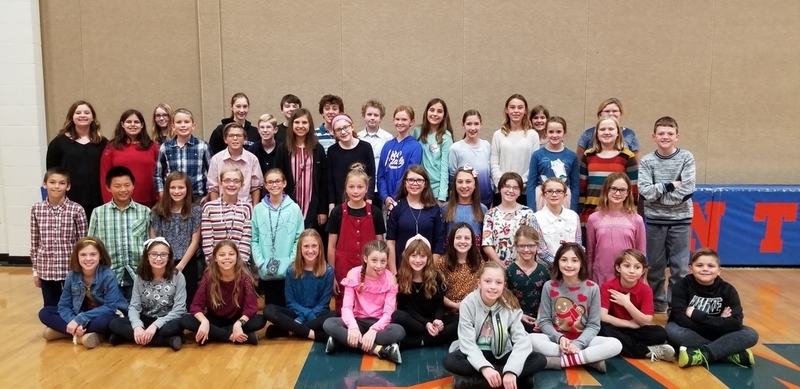 The CIS Students celebrated Leadership Week with spirit days with a Salad Theme--including Thousand Island (Hawaiian dress), Blue Cheese (Wear Blue) House (wear Orange and Black) and Ranch (Wear Western Gear and Flannel). The Student Council is also bringing Kona Ice on Friday for a special treat.

The Illinois State Board of Education (ISBE) released our annual School Report Card on Oct. 30 at www.illinoisreportcard.com. The Report Card shows how well our schools are progressing on a wide range of educational goals.
Central School District 51 is proud to announce the 2019 official summative designations for both Central Primary School and Central Intermediate School as reported by the Illinois State Board of Education. A Summative designation is a descriptor of how well our schools are meeting the needs of all students. Central Primary School received an exemplary rating for 2019. This shows remarkable growth from a previous commendable rating in 2018. Central Intermediate School received an exemplary rating for 2019. This is the second year in a row that the school received this rating.
Exemplary schools had "all students" index scores at or above 80.12 according to the Illinois State Board of Education. Of the 3058 elementary schools in Illinois that were tested, only 332 schools received the exemplary rating. Our schools are in the top 10% of elementary schools in Illinois.
Congratulations to our outstanding students, parents, teachers, staff, and administrators! This is a tremendous accomplishment and a time to celebrate. More detailed information will be shared in the coming weeks.