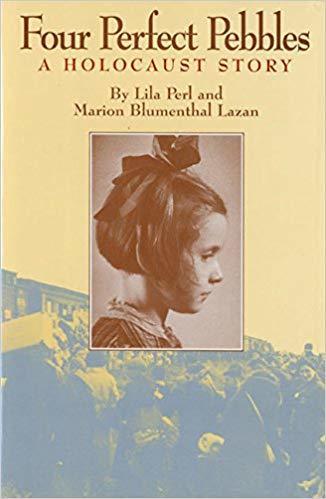 Four Perfect Pebbles Ordering Information
Brian Hoelscher
Wednesday, August 29, 2018
Dear Parents,
We are pleased to inform you that on September 5th the Central PTO will be sponsoring a visit from Holocaust survivor and world-traveling author of the award-winning book Four Perfect Pebbles, Marion Blumenthal Lazan.
There is an evening event open to the public in the evening on Sept. 5th from 6:30 to 8:00 in the Holford Gym. Attendees will have the opportunity to meet Mrs. Lazan and to hear firsthand about her experiences as a nine-year old child interned with her family in the German concentration camp of Bergen-Belsen, the same camp in which Anne Frank died.
We will be offering copies of Marion Blumenthal Lazan's memoir for purchase.
Click Here for the form for pre-sale ordering information. Order forms will be sent home Thursday, August 30th. If purchasing a copy at the presentation, you will not need an order form. There are limited copies available so get yours today!